CONTENT BEHIND CARE.
We are leading longer, healthier lives. The fusion of medicine and technology has engendered tremendous advances in the quality of care. From the lab to the operating room to the living room, companies are finding innovative and exciting ways to provide care and streamline back office processes. As procedures become less invasive, data and analytics are becoming more pervasive. Purpose-built content is an essential way for companies to share knowledge among clinicians, administrators and patients—helping everyone make informed, healthy decisions.
EXPERIENCE
TECHNOLOGIES WE TRANSLATE
Robotic assisted surgery
Electronic health record (EHR)
Insulin delivery + diabetes management
Dialysis + kidney care
Drug safety and risk management
Presbyopia treatment
Telehealth + virtual care
Healthcare financial management
Dental lasers
Senior care
Scientific instrumentation
Pharmaceutical distribution
Genetic testing
Practice management
Robotic exoskeletons
Real-time asset tracking
Biopharmaceuticals
Prosthetics + orthotics
Surgical instruments
Connected health
Ventilation systems
Incisionless laparoscopy
Healthcare claims software
Sleep apnea + respiratory care
Functional electrical stimulation (FES)
Eye screening technology
Surgical wound care
Cosmetic surgery
HIPAA compliance
Medical alert solutions
BRANDS + CLIENTS
CONTENT CUSTOMERS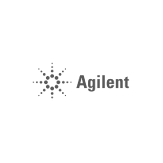 We make complex medical technology easy for patients to understand.
Binary Pulse Technology Marketing has the experience and expertise to help you reach your target audience and improve patient outcomes. With the help of our medical marketing agency, you can be sure that your healthcare technology will make a real difference in people's lives. Contact us today if you are looking for a content marketing agency that can translate your technology devices and make them accessible to patients.
CONTACT BINARY PULSE
WANT MORE INFO OR READY TO TALK?

LET'S GET STARTED: