CONTENT WITH CONSCIENCE.
While technology helps us move forward, it also allows us to reverse our detrimental impacts on the environment. The ingenuity and instincts of free enterprise are bringing new innovations to market that help generate clean energy, reduce carbon footprints, and ensure compliant, sustainable business practices. Purpose-built content is helping greentech companies—from solar panels to EV batteries, from LED lighting to home automation—promote a cleaner and brighter future.
EXPERIENCE
TECHNOLOGIES WE TRANSLATE
Electric vehicle batteries
Recycling technology
Water conservation technology
Oceanic research software
Wastewater management
Solar technology
Smart transportation
Supply chain optimization
Wildlife preservation
LED lighting
Diesel engine retrofitting
Fuel management
Environmental testing
BRANDS + CLIENTS
CONTENT CUSTOMERS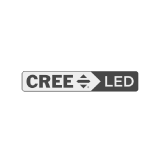 CONTACT BINARY PULSE
WANT MORE INFO OR READY TO TALK?

LET'S GET STARTED: